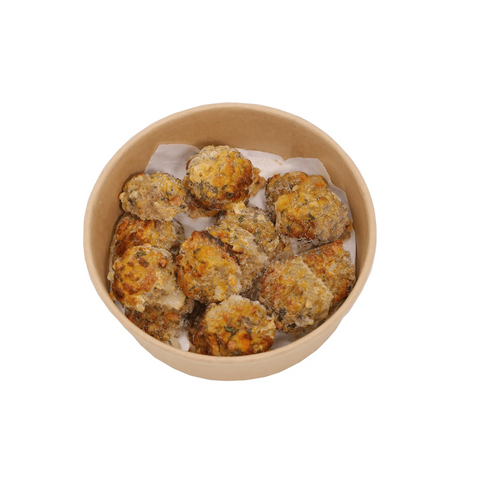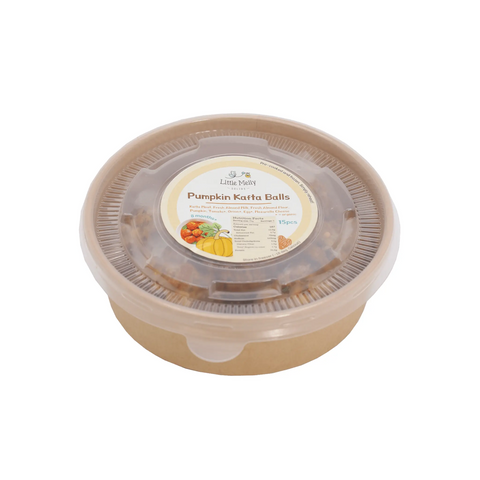 Pumpkin Kafta Balls (8m+)
Description: Box of 15 pre-cooked kafta balls. Serve it alone as a snack, or serve as a meal on top of rice, bulgur or pasta with Little Melly's tomato sauce.
Ingredients: Pumpkin, Kafta Meat, Onion*, Tomato*, Egg*, Mozzarella Cheese, Almond Milk, and Almond Flour. *=organic
Shelf-life: 3 months in the freezer, 3 days in the fridge
Age Group: 8months+
Choking Hazard: Make sure to always cut up the balls before serving children under age 4
Allergenic Caution: Includes egg and dairy, both of which are allergenic food groups.