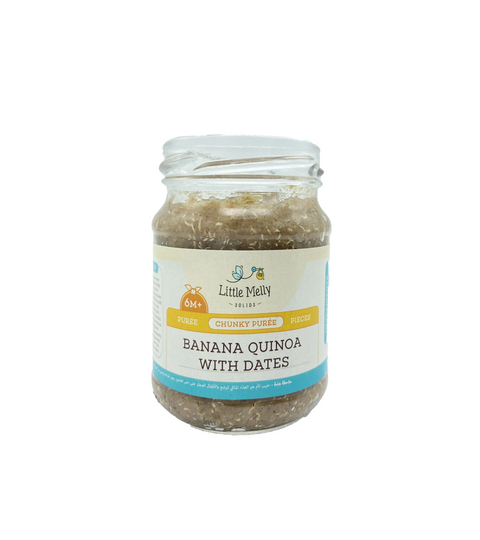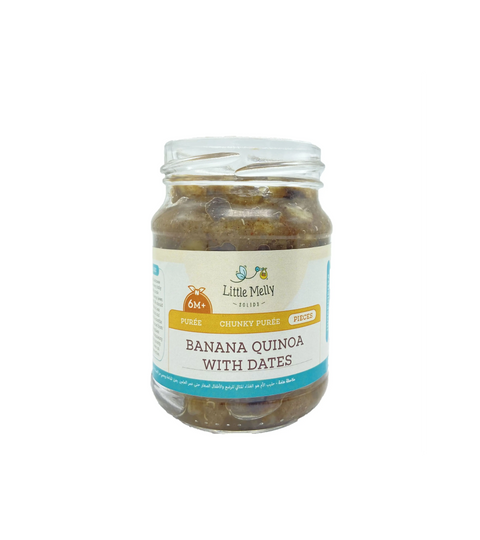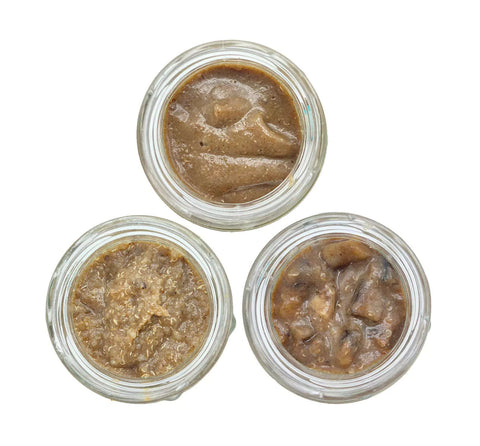 Banana Quinoa with Dates (6m+)
Ingredients: Banana, Quinoa, Dates, Cinnamon.
Delivery Date: 2 business days.
Shelf-life: 10 days from production date, vacuum-packed and stored in the fridge. Once opened, 2 days in the fridge or 3 months in the freezer.
Buy via a Plan: When you subscribe, you enjoy discounted prices. Several plans are available, from 5 jars a week to 21 jars a week. View plan pricing in the 

Baby Meal Bundles

 product category filters.